Sweetener Thaumatin Powder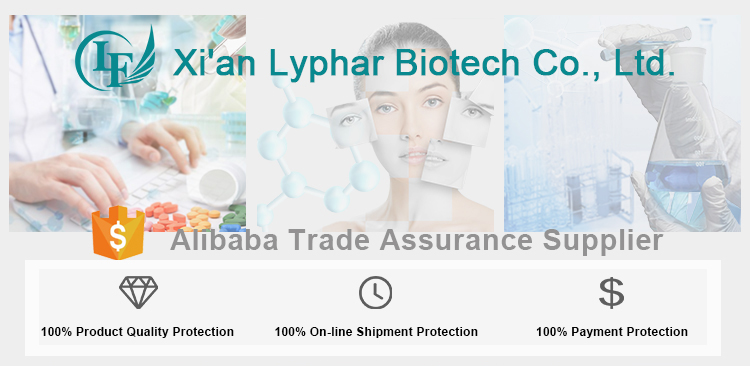 Product Name: Thaumatin Powder
Specification: 98%
Cas No: 53850-34-3
Appearance: White powder
Source: Thaurnatocuccusdanielli
Application: Sweetener
Test Method: HPLC

Thaumatin powder is a low-calorie sweetener and flavour modifier. It is odorless, sweet and refreshing,
long lasting. Sweetness averages 1600 times than sucrose The protein is often used primarily for its
flavour-modifying properties.

Thaumatin extract is natural protein isolated from the katemfe fruit, Thaumatococcus daniellii Benth,
also called "the miraculous fruit of the Sudan." Katemfe is very common in the West African rain forest area.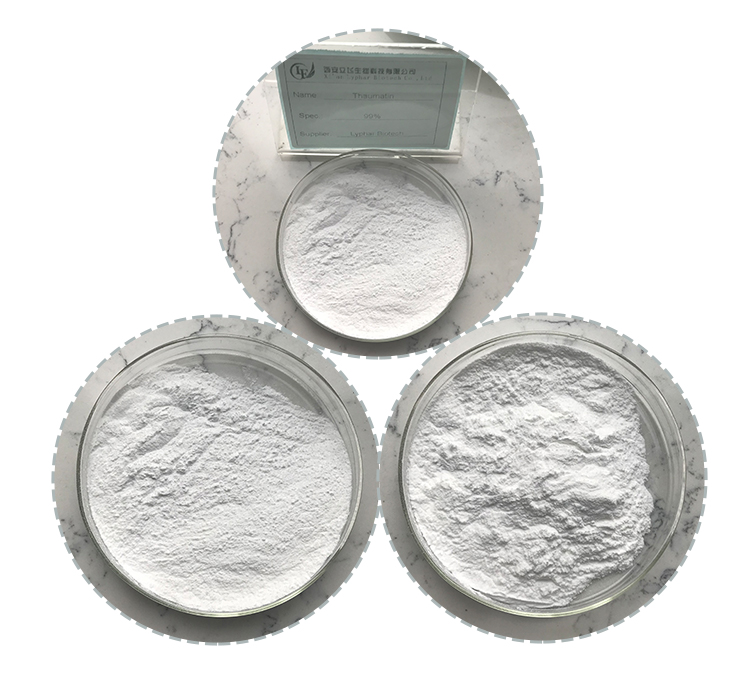 The additional certifications are all available.Please contact our staff if you need
AU 3rd test report
NON-GMO
Allergen Free
Flowing chart
MSDS
Test Method
Shipment record(Good reference for local customers)
With the good characteristic of low-calorie, odorless, sweet and refreshing, long lasting,
Thaumatin powder is mainly used in sweetener. It has very high sweetness than sucrose.
The taste can last for a long time so it is more popular than other sweetness.

(1). Thaumatin powder can be added in wine, fruit juice, bread, cake, cookies, candy and other foods as a raw material.

(2). Thaumatin powder can be used as food additive to improve the color, fragrance, taste, and also the nutritional value of food;

(3).Thautamin Sweetener is very popular in food area.

(4). Thaumatin extract contains medicinal ingredients so it can be reprocess by biochemical pathway for medicine use.