Anti Hair Loss Minoxidil Powder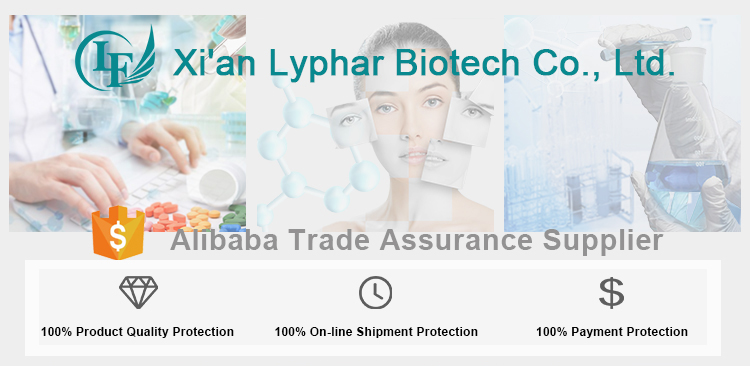 Product Name: Minoxidil Powder
Appearance: White powder
CAS: 38304-91-5
Purity: 99%
MF: C9H15N5O
Function: Anti Hair loss

How to make Hair Growth Minoxidil Solution?
Ethanol 40% w/v
Propylene Glycol 30% w/v
Purified Water 24.5% w/v
Minoxidil 5% w/v
Hydroxypropyl cellulose 0.5% w/v
Manufacturing process:
1. Propylene glycol and purified water heated to about 72°C to 75°C, and hydroxypropyl cellulose added to it.
2. Minoxidil added to step 1 at 72°C to 75°C and stirred to dissolve completely.
3. The solution of step 2 mixed for 15 minutes and allowed to cool to room temperature.
4. Ethanol added to the bulk of step 3 at about 35°C and mixed to get colorless to slight yellow colored topical solution.

Pure Minoxidil Powder, CAS No. 38304-91-5, is a drug approved by FDA to treat hair loss.
Acturally, Bulk Minoxidil Powder has two main functions as follows:
1. Minoxidil Powder Bulk can treat high blood pressure and improve blood flow.
2. Minoxidil Raw Material is usually made into solution form with Adenosine and Azelaic Acid
to treat hair loss. And Minoxidil Powder for Hair Growth use is more common.


Besides Minoxidil Powder, Lyphar Biotech can also provide other anti hair loss ingredients and hair
care products. If you need any of them, feel free to contact us.
Setipiprant
Minoxidil Sulfate Powder
RU-58841
Finasteride
Dutasteride
CB-03-01
WAY-316606
Bimatoprost
Equol
OC000459
SM04554
Pyrrolidinyl Diaminopyrimidine Oxide
Biotin / Vitamin H
Copper Peptide AHK-CU
​​​​​​​