Lyphar Wholesale Capsaicin Powder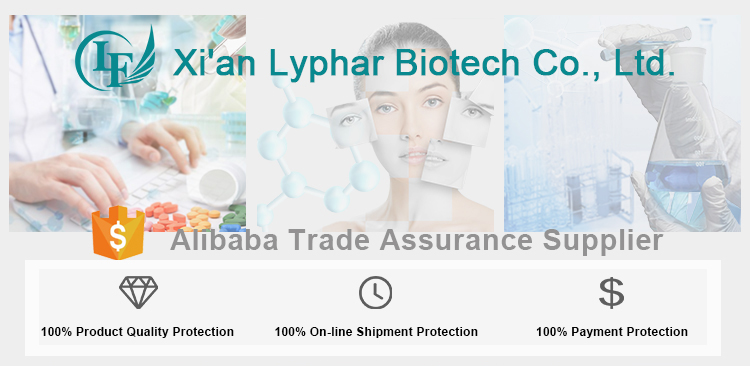 Product Name: Capsaicin Powder
Other Name: Nonivamide Powder
Test Method: HPLC
Appearance: White Powder / Off white powder
CAS No.: 404-86-4 (Nature) / 2444-46-4 (Synthetic)
Specification: Synthetic 95%~99%, Nature 95%~98%

Capsaicin Powder exists as two forms: Natural Capsaicin (CAS No. 404-86-4) and Synthetic
Capsaicin (2444-46-4). Capsicum Extract Capsaicin is derived from capsaicinoids, an extract
of the edible natural pepper (Capsicum annuum L.), while Synthetic Nonivamide is chemical
synthsis, of course. If you wanna to Buy Capsaicin Crystals, Lyphar Biotech can supply both
Pure Capsaicin Extract 98%, 95%, and Synthetic Capsaicin 95%~99%.


The main differences between Natural Capsaicin and Synthetic Capsaicin focus on their applications:
Capsaicin Extract Powder is mainly used in the research and development of drugs, such as injections
made with its strong analgesic effect for anti-cancer, use of its broad-spectrum, high-efficiency and
non-addictive properties to make new detoxification drugs, and combined use with other drugs to treat cancer, etc. .

Synthetic Capsaicin Crystal is mainly for external use and industrial use.
⑴ In external medicine, Nonivamide Powder is used to treat refractory diseases such as arthralgia and
neuralgia. It can be made into liniment, tincture, cream, patch, gel and other dosage forms;
⑵ Nonivamide is used as an additive component of pollution-free marine antifouling paint, which can be
made into paints, coatings, etc., which can effectively prevent the parasitic corrosion of marine algae and
shell organisms on ships, offshore platforms and underwater facilities;
⑶ Nonivamide CAS 2444-46-4 can be used as an additive for new green and environmentally friendly
biological pesticides;
⑷ Synthetic Capsaicin can be used as an additive component for anti-termite and anti-mouse cables;
⑸ Synthetic Capsaicin Powder is the main ingredient in the production of police or military equipment
such as tear gas, tear gas gun or self-defense device.